Family-friendly summer fun during COVID-19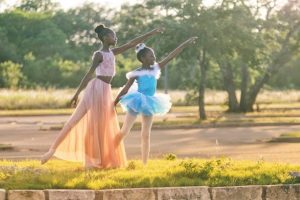 Summer usually means a break from school and more time spent with friends for kids and teens. But with the COVID-19 pandemic, families must consider how to enjoy summer fun while mitigating the risk of illness.
There are ways to get out this summer while also being cautious for yourself and others, Dr. Nawal Alkharouf, a pediatrician with Pacific Medical Centers in Bothell, said.
With confirmed cases decreasing and Washington moving forward in Gov. Jay Inslee's Safe Start plan, "Summer's a great time to have fun and to be physically active, especially after all these months of quarantining," Dr. Alkharouf said.
After spending time staying at home, she said, "We do want our children, our kids to be more active in the summer, and also to be able to experience some socialization again, because it's good for their development."
Bothell is in Phase 2, meaning outdoor recreation and gathering with five people outside your household is now possible.
In terms of minimizing exposure, Dr. Alkharouf said families should consider activities based on four risk factors: time, space, people, and place.
The longer you are in a location or doing an activity; the less space you have to socially distance; the more people you are exposed to; and space an activity takes place in can all increase the risk of getting COVID-19, she said.
Each family will have to assess what's best for them, based on if family members are at higher risk, she explained. On June 25, the Centers for Disease Control released new guidelines for who is considered a higher risk for severe illness from COVID-19.
Outdoor activities, such as walking, hiking, camping, and biking are all safe choices for ways to have fun this summer, Dr. Alkharouf said. Doing these things with people in the family unit is a way to limit your exposure, she said.
Some socialization outside of your household is now possible, so families should consider the best ways to participate in these activities. "When you come into contact with others outside of your family unit, that's when you have to still practice the six-feet of social distancing, the frequent washing (of) hands, wearing a mask," Dr. Alkharouf said.
Children are still at risk for getting COVID-19, even if most cases Dr. Alkharouf's clinic has seen are mild, moderate, or even asymptomatic.
When monitoring your child for COVID-19 infection, symptoms can be different from adults. While 70 to 80 percent of adults with COVID-19 will have a fever and cough, only 50 percent of children will, Dr. Alkharouf said. And children can have other nonspecific symptoms or none at all.
If your child is going to interact with children from another family, it is important to ask that family questions, such as if they frequent daycare, who they are exposed to, and how often they are involved in activities outside of the house, Dr. Alkharouf said.
To minimize risk, she recommended interacting with only one or two families outside of your own.
While contact sports aren't an option this summer, Dr. Alkharouf said that sports like tennis or swimming, where physical contact is not necessary, are great options for staying healthy and maintaining vital socialization for developing children and teens.
Right now, Dr. Alkharouf is telling parents of her patients to come in for yearly checkups and immunizations, saying families should take advantage of this time when case numbers are lower, as there is potential for an increase in the fall.
"Regardless of COVID, every year we get overwhelmed with just typical illnesses (in the fall and winter)," Dr. Alkharouf said.
She expressed her worry that these typical fall and winter illnesses, in addition to a potential increase in COVID-19 cases, could put a strain on the medical system come fall.
When thinking about safety, Dr. Alkharouf said she thinks of prevention. "The best thing parents can do, I think with this pandemic, is making sure that kids are up to date on their vaccines," she said.