Managing holiday stress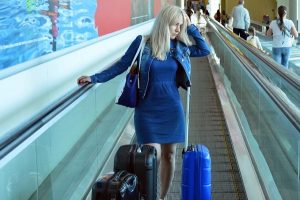 Each year, the holiday season seems to start earlier and earlier. We sigh with relief to see sales clerks removing leftover Halloween candy—only to see them pulling out Christmas decorations. The holidays usually bring a little stress into everyone's lives. With the current state of the economy, we may feel added tension with spending money on gifts. And the holidays always seem to bring long-standing family issues to a head: Which side of the family will we spend the holidays with? Why doesn't my mother-in-law like my cooking? How will the kids handle a long ride to grandma and grandpa's house? The list of holiday stressors is long and unique to each person and family.
Is the holiday season a glass half full or half empty? Our outlook and expectations may have as much to do with how we manage the holidays as our resources. Before we get into the full swing of the holidays, here are a few things to think about and to discuss with your family.
Think about your expectations:
Be honest about what you want.
Be realistic about what is possible.
Don't let "should" or "supposed to" take the place of what you would like to do or what brings you enjoyment.
Keep it simple!
Don't over commit.
Scale back your plans.
Remember, you're not Superman or Superwoman.
Discuss invitations and other potential obligations with all family members before deciding.
Accept people as they are:
Don't expect others to behave as you would like them to. This is a recipe for disappointment, if not misery.
Don't try to change or control others.
Recognize that the people in your life will celebrate the holidays as they want to and not the way you want them to.
Be aware that holidays may trigger unpleasant memories:
Acknowledge and honor sad anniversaries or other memories, but don't allow them to take over your celebration.
Remember that those around you may also struggle with holidays, family, difficult memories and stress.
People who have suffered abusive acts may be triggered by holiday activities or even smells and tastes.
Remember, even the best-laid plans can go awry:
This goes back to expectations. Expect that some problems are possible or even likely—inclement weather, delayed guests, an overcooked dinner.
Anticipate likely problems as best you can.
Try to approach unexpected challenges with an open mind, patience, creativity or a sense of humor.
Don't blame yourself for everything that goes wrong!
Make healthy choices to cope with stress:
Don't use food, drugs or alcohol. Drink and eat in moderation.
Incorporate exercise into your holiday celebrations. Go for a family walk in a neighborhood park or play a game of football or baseball.
Try meditation or talking things over with a friend. Choose positive ways to deal with the stress of the season.
Make time for rest, rejuvenation and laughter:
Get everyone outdoors—kick a ball around, don boots for a puddle-stomping walk, rake leaves.
Take a break from kitchen chores and order dinner in.
Plan a low-key family evening, playing a board game or watching a silly movie.
Feeling lonely? Call a trusted friend or reach out to a neighbor.
Losing your cool with relatives? Excuse yourself for a meditative walk or coffee break.
Balance sweets with healthy meals.
Make sure everyone gets enough sleep.
Remember, the holidays are short, as is life. Make the most of them. Look for easy, social and comforting ways to celebrate the holidays. Get together with family friends to bake or to help younger children make crafts for their holiday presents while watching an old movie or listening to great music. These activities can reduce stress and are also easy on your budget.
Keep an eye out for stress that is more than typical holiday-related stress, for example, if you feel sad for more days than you feel good in a two-week period. If you are experiencing increased stress or are anticipating a difficult time with family members, check in with your primary care physician. Your primary care physician can assist you with making an appointment with a behavioral health specialist who can help you with your increased stress or give you tips to handle an upcoming difficult family situation.