Managing wedding-planning stress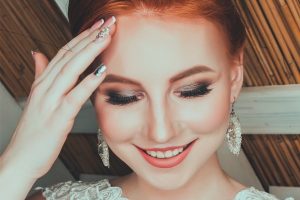 Summer is just around the corner and so is wedding season. The most important day of your life can also cause the most stress in your life. Many stressors can arise. Whether you're planning a traditional ceremony, or a strikingly creative celebration, the process always seems to bring long-standing family issues to a head: Which family members will be invited? Who will be asked to be in the ceremony? Why doesn't my future mother-in-law like my ideas? And with the current state of the economy, couples and their families are feeling even more stress related to the costs of a wedding.
When planning a wedding, how well you and your future spouse cope may have as much to do with your outlook and expectations as with how you manage your resources. Before you feel totally overwhelmed by the idea of planning your special event, you may wish to think about and discuss your vision with your fiancé and family. Here are some ideas to help you maintain a healthy perspective:
Be honest about what you want.
Be realistic about what is possible.
Don't let "should" or "supposed to" take the place of what you would like to do or what brings you pleasure. Remember, it is your wedding, not your mother's or your best friend's.
Make sure the plans reflect your values and desires.
Keep it simple!
Don't over-commit.
Scale back your plans, if needed.
Remember, you and your beloved are not the Incredibles!
Discuss invitations, pre-parties, toasts and other potential obligations with key family members and friends before making a decision.
Accepting family members as they are may be very difficult for you to do. But doing so might aid in the reduction of stress. Here are some helpful hints on working well with family members:
Don't expect others to behave as you would like them to. This is a recipe for disappointment, if not misery.
Don't try to change or control others.
Recognize that the people in your life will celebrate your wedding as they want to and not the way you want them to.
Be aware that weddings may trigger unpleasant memories. Acknowledge and honor sad anniversaries or other memories, but don't allow them to take over your celebration.
Remember that those around you may also struggle with family, difficult memories and stress.
Finally, remember that even the best-laid plans can go awry. This goes back to expectations. Expect that some problems are possible or even likely—inclement weather, delayed guests, an overcooked dinner, a late-arriving cake. Anticipate likely problems as best you can and try to approach unexpected challenges with an open mind, patience, creativity or a sense of humor. These tips may help you handle the unexpected:
Don't blame yourself for everything that goes wrong!
Make healthy choices to cope with stress, like exercise or a nap. Don't use food, drugs or alcohol; eat and drink in moderation.
Incorporate exercise into your preparations. Before picking out the perfect outfits for the ceremony, get everyone outdoors. Go for a walk!
Try meditation or talking things over with a friend.
Choose positive ways to deal with the stress of the event.
Make time for rest, rejuvenation and laughter.
While creating your list of guests, take time out to do something fun with your family, play a board game or watch a silly movie.
Losing your cool with relatives? Excuse yourself for a meditative walk or coffee break.
Balance sweets with healthy meals.
Make sure everyone gets enough sleep.
Weddings and commitment ceremonies should be a time of love, happiness and, most of all, fun with your friends and family. Taking a moment to step back and look at the big picture—starting a new life with someone—can aid in reducing the stress of planning your special event. Make your day a very special day by managing your stress.