Why get a checkup?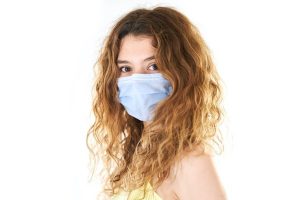 Now that we are fully in the new year, you may ask, "What can I do to make sure that I am as healthy as I can be?" You can start with the question "Do I have a primary care physician?" and if not, "Why do I need one?" A primary care physician for adults is a family medicine practitioner or a general internist. They specialize in taking care of the whole patient. They are who you generally see first for any problems, and they are experts in keeping up-to-date on the current recommendations for health screening. It is best to establish a relationship with one before you are sick. That way, when you are sick your doctor already knows you, and you have a place to be seen.
What information should you bring with you to your first appointment or checkup? You should bring any information you have about your immunizations (shots), family history (what medical problems do/did your parents/siblings/grandparents have), and all of your medicines in their original bottles, including any vitamins and herbs you are taking. It is also helpful to bring any results of old lab or X-ray tests and a list of any surgeries or hospitalizations you have had. A list of previous physicians and their addresses and phone numbers can also be helpful.
During a checkup or physical, your doctor will discuss your risk factors for any diseases that may need to be monitored. These risk factors include your family history, your weight, how much you exercise, and if you smoke, drink excessive alcohol, or have any other risky habits. Being obese increases your risks for diabetes, heart disease, and stroke. With two out of three U.S. adults being overweight or obese, you should expect a frank conversation about your weight, your diet, and the amount of exercise you may need.
How often should you get a checkup? You should have a checkup or a physical every 1-3 years until you are 50 years old, and every year after that. To make it easier to remember to do this, you can do it every year during your birthday month. It is recommended that adults get their blood pressure checked every 1-2 years and that men older than 35 and women older than 45 be screened for high cholesterol. You also need to discuss with your primary care physician your personal risks for cervical, breast, prostate, and colon cancer as well as osteoporosis. It is also important to discuss end-of-life planning so that your doctor understands your wishes. If you have a long list of questions or concerns in addition to these, it is best to plan on coming back for a second appointment so that all of your concerns can be addressed adequately. Only after these conversations with your primary care physician can the best plans for your health be made so that you can live your best life.