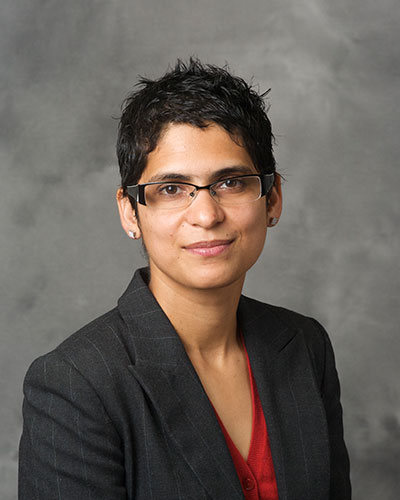 To schedule an appointment with Dr. Jamwal, please call 1.888.472.2633
Education
Government Medical College, Jammu, India
Training
Residency, University of Oklahoma College of Medicine, Tulsa, OK; Fellowship, Albert Einstein College of Medicine, Montefiore Medical Center, Bronx, NY
Certification
Internal Medicine, Pulmonary Disease, Critical Care Medicine and Sleep Medicine
Medical Interests
Chronic obstructive pulmonary disease, interstitial lung diseases and all aspects of sleep medicine
Personal Interests
Mountain biking, photography and independent films
More Information about
Dr. Jamwal is a Clinical Instructor in the Department of Medicine, Division of Pulmonary and Critical Care Medicine at the University of Washington School of Medicine. She is also the Medical Director of PacMed's Diagnostic Center for Sleep Health.
Articles and Interviews from
Additional Information
To see a complete list of insurance accepted, click here.