Watch video of Dr. Hamling
Education
Temple University School of Medicine, Philadelphia, PA
Training
Cincinnati Children's Hospital Medical Center, Cincinnati, OH
Certification
American Board of Pediatrics
Medical Interests
Treating children of all ages, treating various diseases, well-child visits, childhood asthma, children's type 1 diabetes, volunteering for international medical trips
Personal Interests
Gardening, cycling, geocaching, spending quality time with my family
More Information about
Visit our Canyon Park Pediatrics practice page for more information about our pediatric care.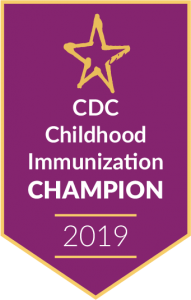 Dr. Hamling was a finalist of ParentMap magazine's 2016 Golden Teddy awards for best pediatrician! The magazine tallied votes from thousands of readers who voted for their favorite pediatrician. Read the complete article.
Dr. Hamling is a member of the Adjunct Faculty at the College of Nursing, Washington State University.
Dr. Hamling proudly participates in Reach Out and Read, a program that gives new books to children and advice to parents about the importance of reading aloud. Please click here for more information about Reach Out and Read.
Articles and Interviews from
Additional Information
To see a complete list of insurance accepted, click here.