Health Equity
Health Equity at PacMed
Good health is not equally available to everyone. Past and present prejudice and institutions have cut many off from what it takes to stay healthy in our society, such as financial stability, health insurance and access to healthy food, neighborhoods, doctors and more.
At PacMed, we push for equity in health care by acknowledging the barriers to preventive screenings, treatments and health outcomes that affect many racial, social, economic and ethnic groups—and we work harder to deliver our care across these barriers.
We believe that our collective efforts can help bring good health within everyone's reach. Addressing health equity is core to our mission to provide "Simply the right care."
Taking Action
In 2021 the Health Equity Team was formed at PacMed as a sub-department of the Population Department that analyzes data and provides care management services. The Health Equity Team identifies health disparities in our patient population, strategizes solutions and conducts outreach to help bring health to all.
The Health Equity team works in consultation with and receives oversight from two specific groups at PacMed:
The PacMed Health Equity Council is a group of PacMed employees that represent the diversity of our organization patient population. This council oversees and advises how PacMed can continue to provide equitable clinical care to all our patients and creating an environment where all caregivers and patients feel included and supported.
PacMed's Quality and Care Coordination Committee (QCCC) which is a group of PacMed providers and caregivers that oversees to the clinical quality functions of PacMed.  This committee evaluates the effectiveness of the quality management program and reports its findings to the Board of Directors through the Quality Committee of the Board.  Several members of QCCC provide subject matter expertise and actively involved with the Health Equity Project.
Currently, our Health Equity team is focusing on these outreach measures:
Colonoscopy screening among both Latinx and African American/Black patient populations, in particular those patients who have not had an opportunity for this screening. Regular screening for colon cancer saves lives.
African American/Black patients who have a history of high blood pressure (hypertension). Blood pressure control is important to reduce a person's risk of stroke or heart attack over their lifetime. One element of this outreach has been to distribute blood pressure cuffs to patients.
Meet the Team
Our Health Equity team members have strong backgrounds in social work, clinical pharmacology and community navigation—and a demonstrated track record and passion for caring for the most vulnerable in our communities.
This team works closely with patients' personal PacMed primary care doctors to tailor interventions and help ensure access to care for improved outcomes. They communicate directly with patients and meet them where they are at to encourage their active participation in their care.
Together, we are striving to find strategies to improve health for particular medical issues within specific populations.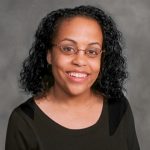 Sonja Maddox, MD
Physician Lead
The Health Equity Advisor Clinical Lead partners with PacMed caregivers to lead, consult, and develop health equity practices by providing clinical expertise. This position serves as the liaison and bridges the gap between the several teams that are a part of the health equity program and the medical providers.
"My role is to be an advocate and educator for my patients so they can be more active in their health care."
Education:
Doctor of Medicine, University of Washington School of Medicine, Seattle, WA
Board Certified: American Board of Family Medicine
Ambulatory Clinical Pharmacists
Ambulatory Clinical Pharmacists help patients reach their health goals by providing comprehensive medication management and education. They help patients understand how medications fit into the treatment plan and how to make each drug work with their daily life. They check on dosages, watch for side effects and collaborate with a patient's doctor and other medical experts to provide best outcomes.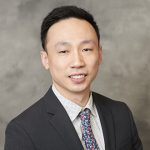 Andre Huang, PharmD
Ambulatory Clinical Pharmacist
"I believe the collaborative involvement of the patient in the decision-making process for their care is key to success."
Education:
Doctor of Pharmacy, Washington State University, Pullman, WA
Residency: Veterans Affairs Medical Center, Portland, OR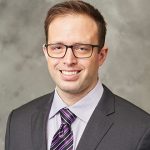 Conor K. Sheehy, PharmD, BCPS
Ambulatory Clinical Pharmacist
"Medication is often an essential part of healthcare. I believe in empowering my patients with knowledge that maximizes the benefits of their medication while reducing the potential risks."
Education:
Doctor of Pharmacy, University of Washington School of Pharmacy, Seattle WA
Health Equity Supervisor
The role of Supervisor for PacMed's Health Equity Program, is to actively support the team of Community Health Workers, and manage all facets of the overall program. Core responsibilities of supervison include ensuring quality of services delivered, tracking of measurable outcomes, and evaluating efficacy of implemented interventions.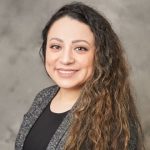 Avalon Valencia, LICSW, MHP
Supervisor, Health Equity
"Healthcare and healing are human rights, that deserve adequate attention to associated individual and community needs. We must continue to listen, clarify, and deliver services that reflect the strengths and agency of those we serve."
Education:
Master of Social Work, University of Washington, Seattle WA; BA Public Health, Dance Minor, University of Washington, Seattle WA; Licensed Independent Clinical Social Worker (LICSW) & Mental Health Professional (MHP)
Community Health Workers
Our Community Health Workers assist patients and their families by helping remove barriers, bridge gaps and provide navigation to improve health outcomes. They provide outreach, community education, informal counseling, social support and advocacy to the patients we serve.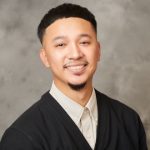 Jeremy D. Viray, BA
Community Health Worker
"I envision a multifaceted bridge for patients on their road to achieving their best quality of life that encompasses health disparities. I want to help raise awareness that we are here for the underserved and underrepresented."
Education:
BA Media and Communication Studies, University of Washington, Bothell, WA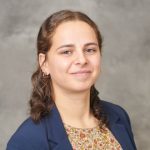 Antonia MacNaughton, BA
Community Health Worker
"Healthcare is a complicated system to navigate alone, I want to listen to everyone's unique stories to build a more compassionate community together. I hope to see patients and caregivers join for a shared purpose of equitable care, which begins with establishing understanding to support one another."
Education:
BA Sociology, Reed College, Portland, OR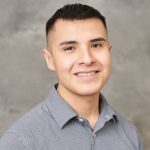 Marc Garcia
Community Health Worker
"I believe working in the Healthcare field means helping empower everyone to understand and make the most of their life, health, and overall well-being."
Education:
Certified Medical Assistant, American Career College, Ontario, CA
Hear from our physicians on Health Equity at PacMed: