Welcome to PacMed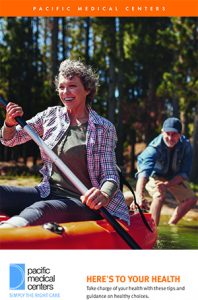 We are glad you've chosen PacMed.
At PacMed, you'll find a special, caring environment—a place where it's easy to get the care you need. And you'll have a primary care provider who will build a long-term, healing relationship with you.
The best path to good health is knowledge. Feel free to explore the links at the left. If you have more questions, write them down for your next visit with your care team, or email StayHealthy@pacmed.org.
To always get the latest trends, tips, and recipes our providers are talking about, sign up here.