Why Choose a Family Medicine Doctor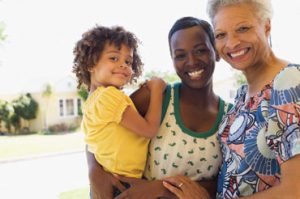 When selecting a provider as their primary care physician, many people are baffled by one of their options: a family medicine physician. They understand that pediatricians treat children, and internal medicine sounds focused and familiar. Yet family medicine doctors also offer distinct benefits. They treat both individuals and the whole family, from children to adults, and in time, they come to know your family history and dynamics. By choosing a family medicine physician, you gain a medical professional who focuses on all aspects of your life and how they influence your well-being.
Family medicine physicians are trained to diagnose and treat a broad spectrum of health conditions across all ages. They focus on the health and well-being of the patient regardless of their age.
Following medical school, family medicine providers complete three years of residency. This specialized medical training includes rotations in most specialties—for example, pediatrics, obstetrics-gynecology, geriatrics, psychology, internal medicine, orthopedics, endocrinology and neurology. Family medicine doctors are well-versed in childhood illnesses, the special challenges of teenage development, men's issues, aging, women's health and gynecology, and chronic medical problems. Many providers also perform in-office procedures. In addition, some family medicine specialists provide obstetric care.
Just as valuable as the comprehensive care is the focus on the patient-provider relationship. Family medicine providers can nurture their relationship with you, the patient. They take interest in all aspects of your life because they understand that how you spend your time, where you like to travel or what is happening at home can affect your health and sense of well-being. By developing a relationship with you over time, family medicine practitioners gain rich insight as they monitor your health.
Add in the possibility that this same provider is treating your whole family, and you have a primary care physician who can easily keep track of your health history. This becomes invaluable if one family member develops a chronic condition. The family medicine doctor may have a better idea how the family can best succeed in supporting that member and their treatment plan. Or if one family member develops a sore throat, the doctor can remind the whole family to be sure to get good-quality sleep and to keep up their hand-washing hygiene.
The family medicine physicians and specialists at Pacific Medical Centers have a close and collaborative relationship. The family medicine physician manages preventive care and many chronic medical conditions. They coordinate the care of the patient and can refer the patient to the right specialist at the right time. This relationship at PacMed assures the patient is getting the best care in the most efficient and timely manner.
From developing strong relationships with patients to providing a full spectrum of care, the family medicine doctor may be the right provider for you, and your family.
Dr. Lise Alexander is a family medicine physician at PacMed.