Breast cancer awareness month – my burning questions to the professionals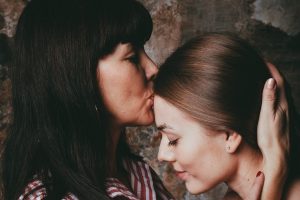 As part of Breast Cancer Awareness Month in October, I chatted with Sharmila Ahmed, MD from Pacific Medical Centers, who answered some of my most asked questions regarding prevention, screening and treatment options for breast cancer. My maternal grandmother passed away in 1996 from her second battle with breast cancer, and my sister began her own battle in 2015 and is now a survivor!
How quickly is breast cancer technology and treatment advancing?
Treatment for breast cancer is advancing quickly. And screening has improved too! We now have digital breast cancer screening available compared to only routine mammograms.
For example, we have digital breast scanning known as three-dimensional mammography. Studies show that using this technology can result in a 41 percent increase in the detection of invasive cancer, a 15 percent decrease in recall rates and a 29 percent increase in the detection of all breast cancers. This is available at Pacific Medical Centers and is particularly helpful for women with dense breasts.
The ability to target treatment to a specific genetic mutation has now become increasingly common.
Over the past few years there have been a variety of new advancements for treatments. For advanced breast cancer with a genetic mutation known as BRCA mutation, another new drug Talazoparib that targets a particular pathway was approved in October 2018.
What are the survival rates now, and how does that compared to five or ten years ago?
Based on data from the American Cancer Society it is shown that women with localized breast cancer now have a 99 percent survival rate based on women diagnosed with breast cancer between 2008 and 2014. This is an improvement from survival rates from the 1990s.
While breast cancer mortality has dropped dramatically since the 1980s, it is thought that improvements in breast cancer treatment are more likely responsible for this reduction in mortality than screening.
What are some of the misconceptions that still linger regarding breast cancer for men and women?
Common misconceptions regarding breast cancer include:
That only women can develop breast cancer
You need a family history of breast cancer to get breast cancer
There are no behaviors or preventative methods to reduce the risk of breast cancer
Wearing a bra, using underarm antiperspirant, or carrying a cell phone in your bra can cause breast cancer
Breast cancer always gives a sign such as a lump and that a mammogram is not needed
Knowing that men can get breast cancer too, what is the screening process like for men?
The screening process for a male is a physical exam. If a lump is detected, it should be followed by a mammogram and a biopsy may also need to be performed.
What are some of the most common questions patients ask you?
I often get questions about how to prevent breast cancer. My response continues to be that it is important to focus on screening with mammograms and exercise. Diet may also play a role and should be rich in fruits, vegetables, fish and olive oil and alcohol consumption should be reduced.
Knowing that every patient experiences something different while going through treatment, what can someone typically expect (I.E. chemo side effects, etc.)?
Side effects during treatment are variable. There are four different types of treatments which include surgery, radiation, hormonal therapy and chemotherapy.
Surgery can cause swelling and discomfort
Radiation can cause skin peeling and fatigue
Hormonal therapy can cause hot flashes
Chemotherapy has the most side effects, but there are newer ways to prevent side effects including hair loss with the availability of cooling caps. Supportive medications are given to prevent other side effects.
Nowadays, most side effects are tolerated well, and many women continue to work during treatment.
What are your thoughts on engaging in ancient methods of medicine (acupuncture, etc.) while going through chemotherapy?
Acupuncture and massage therapy are helpful for women with breast cancer who are having symptoms of swelling or discomfort. The most recent data shows that acupuncture can reduce the side effects of joint pain caused by aromatase inhibitors drugs.
Massage therapy is now frequently used after surgery to help patients recover.
What are the current thoughts behind monthly self-breast exams and yearly mammograms? Is this still the best way for early detection?
The best method for screening women is using a mammogram. We no longer suggest self-breast examinations, as this has been proven to be less effective than mammograms.
Mammographic scans can be done every one-to-two years depending on each individual's risk level, group and age. Talk to your doctor to find the right screening program for you.
PacMed follows the American Cancer Society's guidelines for breast cancer screening.
Can mammograms come back negative but then also turn out to be something of concern later?
Unfortunately, mammograms are not perfect and are limited, so it is important to follow-up on symptoms and to repeat testing or do additional evaluations.
How should people handle negative results and keep this in mind for future screenings?
Having a normal or negative mammogram can be concerning. However, it is important to follow up and continue to participate in screenings to reduce the risk of breast cancer. Approximately 230,480 American women are diagnosed with breast cancer annually, so we all know someone who has breast cancer.
The majority of breast cancers in the United States are diagnosed as a result of an abnormal screening study, although a significant number are first brought to attention by a patient.
Dr. Sharmila Ahmed is a Cardiologist at PacMed.