Flu during COVID-19: Why it is critical to receive a flu shot this year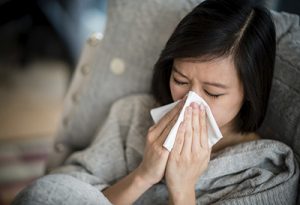 In an effort to understand the flu and how COVID-19 will impact the virus this season, family medicine provider Dr. Sang Won with Pacific Medical Centers has provided valuable insights on why it's not only important but critical, to receive a flu shot this year.
Because we predict that both the flu virus and COVID-19 will be spreading this fall and winter, healthcare professionals strongly recommend that everyone who is 6-months and older receive a flu vaccine.
The flu can cause a variety of symptoms, including respiratory syndrome, chest/abdomen pain, body aches, fever, and cough – all of which can lower one's immune system.
These symptoms, along with a lowered immune system, make COVID-19 infection easier.
While it is always important to get the flu shot – especially this year as we battle COVID-19 – it is also important to note that flu vaccines do not cause the flu. It is made up of the inactivated virus, meaning it is no longer infectious.
While some fraction of recipients may get muscle aches, fever and headaches, you are not getting the flu as a result of the vaccine.
The process of getting a flu shot this year will be slightly different. At Pacific Medical Centers, you will need to make an appointment before you can receive a flu shot.
After you receive a flu shot, you can further decrease your chance of contracting the flu by following these steps:
Avoid close contact – continue practicing safe, social distancing
Cover your nose and mouth with a tissue when you cough
Wash your hands frequently with soap and water for 20 seconds, or use alcohol-based hand sanitizer often
Avoid touching your eyes, nose, and mouth
If you are sick or have flu-like symptoms, limit your contact with others until you are feeling better or fever-free for 24-hours