It's February – Do you know where your resolutions are?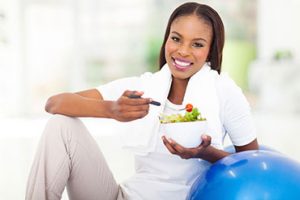 At the beginning of the year, many of us make New Year's resolutions. We resolve to lose weight, quit smoking, exercise more and many other goals to improve ourselves. But a month into the New Year most people find that their motivation has started to wane.
As a psychotherapist, I regularly see people in my practice struggling to make and keep their goals. I work with my patients to set realistic goals and explore tools for keeping to them. If you find yourself in their predicament, here are a few ideas to consider:
Carefully select your goals. First, take a look at the past year. What were some of your successes? No matter how small, what was helpful in reaching those goals and what were your strengths? Think about how you would like your life to be different in six months, one year and five years. Make a short list of what you would like to change. If there are items on your list that have been difficult to change, make a few notes as to why those transformations are tough for you.
Be honest and compassionate with yourself. Do you really want the goals you have set and all that goes along with it? It takes time to achieve worthy goals. Ask yourself if you want the changes to be longstanding, since this means changing basic habits over the long run.
Make your goals achievable. Unrealistic goals will set you up for failure. Define smaller goals that are achievable. Instead of "work out every day," try a smaller goal like exercising three times a week or walking for part of your lunch break at work. It is also important to pick an action, not a result. For instance, make it a goal to exercise three times a week, not lose 10 pounds.
Start small and build to success. Take time to recognize all progress you make toward your goal. I cannot stress enough that our minds and bodies need time to practice for longstanding habits. Writing down your goals and keeping them with you in your pocket, purse, laptop or smartphone can aid you in reaching your goals.
Planning is key to following through. For example, if your goal is a more healthful diet, prepare your shopping list well before you go to the store and avoid buying things that are not on your list. Prepare a week's worth of food on the weekends and bring that food with you to work. Use trial and error here. When one strategy does not work, consider trying other strategies.
Support can make all the difference! Tell your family, partner or close friends about your resolutions, and ask them to check in with you. If possible, work with a friend who has a similar goal. Then when you are tempted to quit, he or she can encourage you to keep going. Make sure everybody who is important to you understands that you are going to do this.
Make a list of alternative ways to keep your resolution. This especially important when it comes to exercise and food. Our minds and bodies need flexibility in order to keep our goals. If you know you will be traveling or otherwise out of your normal routine, list different options so you can continue working toward your goal but also take into account you may not get in your normal workout or meal.
The goal that makes all the other goals achievable: Be good to yourself. Consider having this as your No. 1 goal for 2015. Everything else in life is easier if you are working on being good to yourself. "I can't" or "all or nothing" thinking is very counterproductive. What are the healthy rewards that you enjoy? Where do you enjoy spending time? What gives you pleasure? There are going to be long days at work when you can only get in half of your workout, and there are going to be parties where you may not eat as healthily as you would like. The key is to recognize these moments and not let them sabotage you in reaching your end goal. Keep your eye on the big picture: you feeling healthy and happy!