Staying on Top of Back-to-Scholl Anxiety and Bullying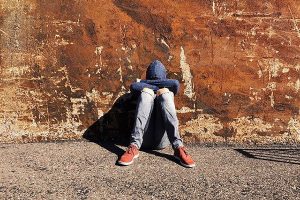 As summer slips away, children may experience a range of emotions for the coming school year—excitement, nervousness, anxiety. The new school year presents many unknowns for a child: Will my teacher be strict? Will I get picked on? Will I make the sports team? Here are proactive steps you can take to combat back-to-school anxiety, including knowing the signs of bullying.
Alleviating Anxiety
Parents can help alleviate young students' concerns before school begins through consistent emotional and mental support. Some ideas include setting up a bedtime routine at least two weeks before school starts to help ease your student into the school season. Also, take advantage of any scheduled events to meet teachers, classmates and families before the first day; this can help to ease nerves. Finally, be attentive to your child's concerns. Well before school begins, start having consistent one-on-one conversations about your child's day. Listen and validate any worries they express. Let them know they can come to you with any issues.
Watching for Bullying
Once school starts, a common source of anxiety for children is bullying. A bully is someone who asserts his or her power by repeatedly being aggressive toward a weaker person. Some types of aggression include physical (such as hitting, stealing and threatening posturing); verbal (such as name calling, public humiliation and intimidation); and behavior focused on relationships (like spreading rumors, social rejection and ignoring).
Here are some signs that can appear in a child who is being bullied:
Unexplained bruises or other injuries
Lost or damaged clothing, books or electronics
Frequent headaches, stomach aches or "invented" illnesses to stay home from school
Severe anxiety, nightmares, depression
Bullying younger kids or siblings (bullied children may switch roles and become the bully)
Weight loss or weight gain
Inconsistent mood swings, secretive or sullen behavior, temper outbursts
If bullying becomes a recurring issue, don't hesitate to address the issue directly with the school. Come to the meeting with specific examples, and remember to be respectful as you work together to determine a plan of action.
Keeping Track with a Well-Child Checkup
Now is a good time to get your child in for their annual checkup. Your child's doctor will check their height and weight, look at other signs of healthy development, screen for childhood diseases, and check for needed vaccinations. If your child has been affected by bullying, you can also talk with their provider about healthy ways to support your child.
We wish you and your children a respectful, healthy and interesting school year.
If you and your family are looking for a primary care provider, please explore the PacMed Family Medicine and Pediatrics providers. We have 10 clinics in neighborhoods around Lake Washington and the south Puget Sound region.