The Living Well Alliance—Summer Classes for Your Employees!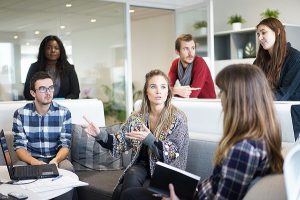 Happy summer! The Living Well Alliance™ (LWA) would like to remind you of our favorite wellness programs.
Our team continues to help local companies reach their employee wellness goals by providing complimentary services – including biometric screenings, health fairs and one wellness class each year. Don't forget to schedule your LWA programming soon, as fall will be here before you know it!
With our 2018 webinar subscription program, you can offer your organization more wellness initiatives on a regular, monthly basis! Because we are now halfway through 2018, we've prorated our monthly subscription to just $200 for 6 webinars for your whole company to enjoy. What a deal!
Lastly, we'd like to share some of our most popular summer wellness topics:
Fight with Food: Nutrition for Cancer Prevention. Nearly 50% of most common cancers can be prevented! In this class, you will learn what cancer is and the common types, review risk factors to avoid, and gain positive lifestyle interventions that have been shown to lower your risk.
Brain Boost. With all the fresh produce available in our area, it's easy to choose foods that energize and protect the brain. You can choose to include a cooking demo at no additional cost other than food supplies.
Food for Thought. This class reviews the importance of mindful eating in our busy summer lives and offers a good basis for thinking about long-term health goals.
Plant Forward Nutrition. Want to understand different plant-based diets? We will review the research on these diets and the different types out there. Want to taste some plant-focused foods? Add in a cooking demo at no additional cost other than food supplies.
Classes from the Living Well Alliance help you provide wellness programming to your employees. These 45-minute, in-person classes are interactive, fun and current—an easy fit for your worksite.
Learn more about scheduling Living Well Alliance events for employees by contacting Christy Goff, RD, by email or at 206.621.4419.