LWA: Annual Symposium
LWA Spotlight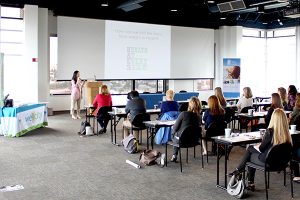 Save the date for 2020 LWA Food & Mood Symposium! The Living Well Alliance team is gearing up for our 2020 workplace wellness symposium! Mark your calendars for our event on October 22 at Pacific Tower on Seattle's Beacon Hill. We will focus on mental health in the workplace this year. You can learn about past events at the LWA Wellness Symposium page.
See what LWA is up to this spring. To accommodate social distancing, LWA is hosting virtual wellness programs for your company. Check out our LWA website for more on webinar topics and virtual yoga classes, including a new class on mindfulness and health.
The Living Well Alliance is run by Pacific Medical Centers. Call us today at 206.621.4419 for more information or email LivingWellAlliance@pacmed.org.
PacMed and Living Well Alliance are trademarks of Pacific Medical Centers.