MyChart
Visit MyChart: https://mychartwa.providence.org/mychart/

Read below if you're new to MyChart.
Get started with MyChart
Why should I use MyChart?
MyChart can save you time at the doctor's office or on the phone, by letting you manage your health records, scheduling, and even conversations with your provider at your convenience from your computer or mobile device.
Here are a few of the great things you can do from MyChart:
View your health record
Schedule appointments

Save your FAVORITE appointments (type and provider) to skip steps when you schedule your next primary care visit.
Choose from a calendar of available appointments, sorted by day, in DIRECT SCHEDULING.

Request prescription renewals
Message your healthcare team
View and print your test results
View scans and documents: See most diagnostic images and other documents that have been scanned into your medical record.
Communicate your way. Choose what types of messages you want to receive from us—and how often.
Control your personal information. View and edit personal details and update your contact information—saving you valuable time when you phone or check in.
Pay bills in MyChart. View and resolve balances in the same place you manage your other medical information.*
Get help with advance care planning. Make a plan for medical decisions to ensure you get the care you want, even if your family or doctor must make decisions for you.
Keep everything in one place. When you receive care at PacMed, Swedish or any other Providence site, details from that visit will be now noted in your single MyChart record.
Link your other health records. From the MyChart mobile app, use the HAPPY TOGETHER section to link available medical records from other health systems, all in one place.
*A small number of patients, who carry balances from services provided before November 3, 2017, will need to continue logging onto the legacy system if they wish to access and pay off those older balances online OR please call 206.621.4392 or 1.888.774.9040
You can access the new MyChart in two ways – either through a web browser, or through the MyChart App.
Use a Web Browser
From your mobile phone or computer, use a browser like Chrome, Safari, or Internet Explorer, and copy or type in this link: https://mychartwa.providence.org/mychart/

We recommend you bookmark this site.
Use the App
New MyChart Users
To install the app on your mobile phone or tablet, download the MyChart App from either the App Store or Google Play. Search for "MyChart" and download the app (from your device, you can click the logos below):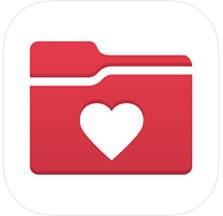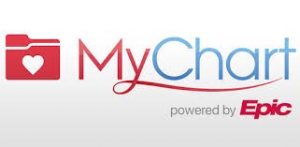 Existing Users / Once you have the app:
Open the app. When you're still logged out, look for the "My Organizations" button and search for PacMed to add us:
Apple phone/tablet
Log out
Tap "My Organizations" button in upper left corner
Tap "+ Add Organization"
Search for and select "PacMed"
Android phone/tablet
Log out
Tap the dropdown menu (three vertical dots) in the upper right corner
Tap "My Organizations"
Tap "Add Organization" button
Search for and select "PacMed"
Click on the PacMed logo to add us to app and access your account: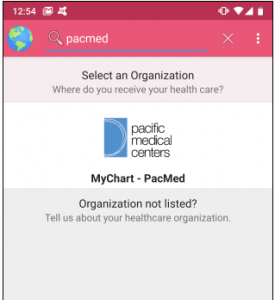 If you need to access the old MyChart (now known as "MyChart – Swedish Historical") for any reason, please click here.
Existing Users
If you're an existing MyChart user with us, most likely you can log in as usual at the new MyChart. Try using the same username and password that you used in the old MyChart.
However, if someone has already claimed your username in the new system before you, you will have to create a new account.
If there is a problem, or to get help, you can call the MyChart Helpdesk at 1.833.395.2035 for assistance.
New MyChart Users
If you're new to MyChart, you can now sign up easily online:
Just click "Sign Up Now." Online sign-up involves providing a few answers to questions only you will know, drawn from your credit history. Your credit will not be affected by this process. Just click "Sign Up Now"
If you prefer not to answer those questions online, you can also request an access code at the front desk of any PacMed clinic, or by calling the MyChart helpdesk at 1.833.395.2035.
MyChart comes with several security features to help keep your health information secure. Plus, you can do a few additional things to stay even more secure.
MyChart Security Features:
Forced encrypted connection
15-minute timeout after no activity
Required username and password.
Also, we recommend these settings, which protect all the information on your phone:
Configure a screen lock using a pattern, PIN or password
Configure an inactivity lock of "immediately" or of three minutes or less
Enable local encryption.
These few settings will help protect your information if your phone is lost or stolen.
What else do I need to know?
For password resets, creating a new account, logins that don't work, how to link existing MyChart accounts, and navigation within MyChart, contact the MyChart Helpdesk at 1.833.395.2035. The MyChart helpdesk does not have access to billing.
As part of this transition, on June 15, 2019, PacMed's billing system will be upgraded too. Visit www.PacMed.org/billpay for more information.
To talk to someone about questions regarding billing, payment plans, and multiple statements, call 206.621.4392 / 1.888.774.9040.
Still have questions? Visit the MyChart FAQ page.
Why does the link say Providence?
You may know PacMed joined with the Providence family of health facilities, including great partners like Swedish Medical Center. To help you access this full network, we have upgraded MyChart to bring all your health information together in one place.