In Remembrance of Dr. Oren Traub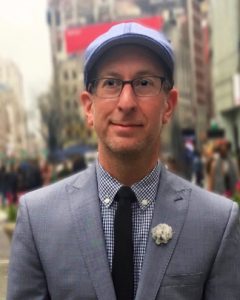 It is with great sadness that we announce the passing of our great friend and valued hospitalist colleague, Dr. Oren Traub.
Dr. Traub was an accomplished physician, scientist, and writer. He earned a PhD in the field of pathology, biochemistry, and molecular biology and an MD from the University of Washington Medical School, where he was inducted into the AOA Honor Society and recognized with the James W. Haviland Award for Clinical Excellence and Leadership in Medicine. He was the recipient of several national research fellowships, Young Investigator awards, and national awards for Excellence in Research. Dr. Traub completed his residency in Internal Medicine at the University of Washington and is board-certified by the American Board of Internal Medicine.
Dr. Traub joined Pacific Medical Centers in 2004 immediately after completing his residency. He was an integral part of the Pac Med Hospitalist Team, where his professionalism was only surpassed by his vast intelligence and gentle kindness. He was a shining star who was committed to his patients and supportive of his coworkers and always could be counted upon to give his best. He would routinely stay after to assist on busy days, volunteer to cover coworkers' requests for time off, and continue to care for patients even on his time off, often reviewing records in order to assist in improving patient care. When not providing clinical services to hospitalized patients, Dr. Traub also dedicated his professional time to medical writing, editing, and consulting.
Dr. Traub was not only an outstanding physician, but a wonderful person, and a valued friend whose joie de vivre was apparent during any interaction with him. Dr. Traub's personal interests included travel, fantastic foods, writing, technology, live performance and politics. Dr. Traub enjoyed life and chose the best unabashedly – in his travels he enjoyed the finest of lodgings, foods, and events and shared that love with his friends
Dr. Traub is survived by his husband Mark, his parents, Tamar and Amos, and his sister, Donna. He will be sorely missed by his PacMed family and our hearts and prayers go out to his family and friends and the patients that loved him.
A memorial service for Dr. Traub will be held on Friday, April 19, 2019 from 6-8 PM at Swedish Medical Center, Cherry Hill in the Education & Conference Center, Rooms A&B.