Recipe: Calming Face Mask for Dry Skin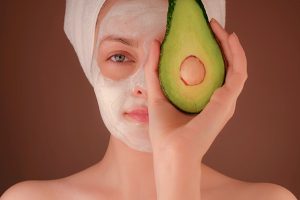 Here's a different kind of mask from the ones we are all hearing about and seeing these days! This facial treatment hydrates dry skin … and forces you to take time for yourself.
Add hydration back to rough, dry skin with this moisturizing mask. "The omega fatty acids in avocado and olive oil help seal cracks between skin cells," says Joshua Zeichner, director of cosmetic and clinical research at Mount Sinai Hospital in New York City. Thanks to soothing ingredients like honey and yogurt, your skin will feel incredibly soft and plump—if a little sticky. Just be sure to rinse well around the hairline.
INGREDIENTS
½ small avocado
1 tablespoon plain yogurt
½ tablespoon olive oil
½ tablespoon honey
DIRECTIONS
Remove flesh from avocado and place in medium mixing bowl. Add plain yogurt, olive oil and honey (briefly microwave honey if thick or solid). Mash ingredients together and then smooth onto face, avoiding eye area and hairline. Let mask rest on skin for 10-15 minutes and then rinse well.
From: bingingwithbabish.com