COVID-19 Vaccine, Testing & Booster
On this page:
COVID vaccine headlines
PacMed is not currently offering COVID-19 vaccines 
After months of successfully vaccinating patients against COVID-19 at PacMed clinics, we have seen vaccine demand drop and an increase in waste from unused doses. To preserve this valuable resource for our communities, after December 6 we are discontinuing our COVID-19 vaccine offering and directing those interested to high-volume vaccine sites, such as local pharmacies.
This includes initial vaccine doses, booster shots and additional doses for the immunocompromised.
You can inquire about vaccine offerings at these locations:
Boosters. Anyone 18 and older can get a Pfizer or Moderna booster shot six months after their last dose. Those who received the single-dose Johnson & Johnson vaccine can get a booster two months after your shot.
Additional doses for immunocompromised. Patients with certain medical conditions are considered immunocompromised and may have had a lower initial vaccine response. These patients should receive an additional dose of the same vaccine as early as 2 months after completing their series. If you have questions about receiving or qualifying for an additional dose, please send the specialist managing your condition a message in MyChart. If you go for an additional dose, please let your pharmacist or other vaccine administrator know about your immunocompromised status.
Initial vaccines. According to Washington State Department of Health (DOH) guidance, everyone age 5 and older is now eligible to receive the vaccine.
Lost your vaccine card?
You can get official, verified proof of your COVID-19 vaccination online, for free.  The MyIR website is an official state pathway to access proof of vaccination in Washington state.
To get your copy, visit MyIRMobile to sign up for free.  If you already have a MyIR account set up, you're all set!
*Please keep in mind that verification to your records through MyIR may not be immediate, and access is currently limited to English language only. For language assistance, or additional help getting your records, please call 833-VAX-HELP (833-829-4357) or contact by email at waiisrecords@doh.wa.gov.
How to get your vaccine
Online. We recommend exploring the following sites:
By phone. Call your local pharmacy, or reach the State COVID-19 call center by dialing 1.800.525.0127, then press # (due to high call volumes, please be patient and expect long wait times).
Schedule. Depending on your vaccine location, you may need to take extra steps to confirm your appointment. You may receive an email confirmation or a reference number. You should print out proof of your appointment and bring this to your vaccine visit.
Keep track. Your vaccine site may require you to create a login when you schedule your visit. If so, record the website and login information so it is easy to schedule your second dose, if needed.
Accessibility may vary by location. If you need wheelchair access, seating or other support, please visit your vaccination site's webpage to learn what accommodations they may have available.
Be patient. The websites, phone lines and sites supporting the vaccination effort may become overloaded at times. If you encounter difficulty, please try again later. Our partners are regularly improving their systems, and additional appointment times will open up at each location as more vaccine supply becomes available.
Remember to schedule your follow-up dose if needed, and follow any other instructions you may be given during the vaccination process.
Vaccine information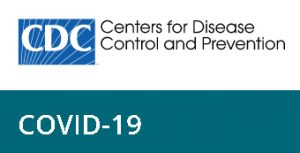 Studies show the vaccine is safe and effective: There were no major adverse events or safety concerns in clinical trials. This is great news.
We encourage everyone to get vaccinated when they become eligible, because it is a key step in saving lives and ending the pandemic.
You may feel hesitant about receiving the COVID-19 vaccine. This is normal and understandable, both because of times that vaccines were misused on people of color in the past, or because of misinformation you may have received. It is good to want to protect yourself. We encourage you to learn as much as you can about the COVID-19 vaccine from reliable sources so you can feel confident in your decision.
We recognize this is a personal decision and that you may have questions about the vaccine. You can learn more from the educational resources below. You can also ask a doctor you trust if you have questions about your personal situation.
COVID-19 Testing
Now that public testing sites are fully functioning, our early-response Drive-Thru clinics have closed and we have diverted these resources to other pressing needs.

If you have symptoms or would like to be tested
Go public. Public testing sites are now the best option. They have more availability, earlier appointment times, and lower potential cost to you:
If you want to see the doctor first.
Call us to schedule a virtual visit.
The doctor may still recommend you visit a public testing site (above).Getting your results will be different at each location. Ask your testing center where you test. If you require follow-up care, we may request that you share the test results with us.If you test negative but still have symptoms, call us to schedule a virtual visit.
If you test positive, please call us for care coordination so we can triage your needs.