As we enter 2018, the Living Well Alliance™ would like to share some exciting additions to your favorite programs.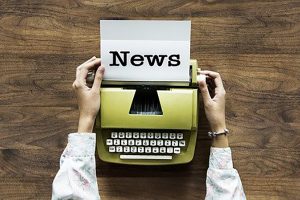 First off, a few reminders!
In 2018, the LWA team will again help you reach your company's employee wellness goals by providing complimentary services for biometric screenings and health fairs!
Don't forget to take advantage: LWA offers you one complimentary wellness class each year!
And here's what's new for 2018!
With our new webinar subscription program, you can offer your organization more wellness initiatives monthly! More details by emailing below.
Already preparing for February's heart health awareness month at your site? Book a biometric health screening that directly helps participants know their health numbers like blood pressure and weight. A biometric health screening measures physical characteristics such as height, weight, body mass index, blood pressure, blood cholesterol and fitness. This screening evaluates an individual's health status and provides a benchmark that can be used to track changes over time.
Introducing NEW class topics for this quarter! Classes from the Living Well Alliance help you provide wellness programming to your employees. These 45-minute, in-person classes are interactive, fun, current—an easy fit for your worksite.
Participants in our new Understanding Vegetarian & Vegan Eating class will explore different types of vegetarianism, their health benefits and potential concerns. They will learn to use plant proteins to create healthful, delicious and satisfying meals, and discover it is more than just avoiding red meat!
In Preventing Cancer, participants will learn what cancer is and the common types, review risk factors, and gain positive lifestyle interventions that have been shown to lower your risk. Nearly 50% of most common cancers can be prevented so let's start now!
Learn more about scheduling a worksite biometric screening for employees with the Living Well Alliance, book a class or schedule PacMed into your health fairs by contacting Christy Goff, RD, by email or at 206.621.4419.