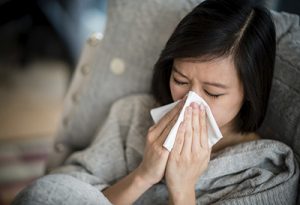 In an effort to understand the flu and how COVID-19 will impact the virus this season, family medicine provider Dr. Sang Won with Pacific Medical Centers has provided valuable insights on why it's not only important but critical, to receive a flu shot this year.
Because we predict that both the flu virus and COVID-19 will be spreading this fall and winter, healthcare professionals strongly recommend that everyone who is 6-months and older receive a flu vaccine.
The flu can cause a variety of symptoms, including respiratory syndrome, chest/abdomen pain, body aches, fever, and cough – all of which can lower one's immune system.
These symptoms, along with a lowered immune system, make COVID-19 infection easier.
While it is always important to get the flu shot – especially this year as we battle COVID-19 – it is also important to note that flu vaccines do not cause the flu. It is made up of the inactivated virus, meaning it is no longer infectious.
While some fraction of recipients may get muscle aches, fever and headaches, you are not getting the flu as a result of the vaccine.
The process of getting a flu shot this year will be slightly different. At Pacific Medical Centers, you will need to make an appointment before you can receive a flu shot.
After you receive a flu shot, you can further decrease your chance of contracting the flu by following these steps:
Avoid close contact – continue practicing safe, social distancing
Cover your nose and mouth with a tissue when you cough
Wash your hands frequently with soap and water for 20 seconds, or use alcohol-based hand sanitizer often
Avoid touching your eyes, nose, and mouth
If you are sick or have flu-like symptoms, limit your contact with others until you are feeling better or fever-free for 24-hours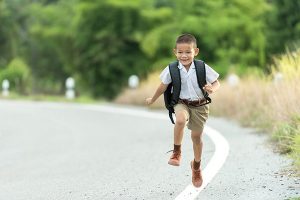 For many, back-to-school preparation feels quite different than it has in the past. Parents and students are trying to figure out how to navigate the new norms surrounding COVID-19 and remote learning requirements. However, one thing should remain part of the fall routine – standard wellness checks. As a pediatric provider at Pacific Medical Centers in Canyon Park, I would like to help families better understand the importance of regular well-child exams. 
Wellness Checks for Children
Wellness checks provide health supervision during primary growth periods, which is a complex and comprehensive package of services that takes place over each child's lifetime. Specifically, it includes recommended preventive interventions, such as counseling or screening, and addresses the particular needs of each child in the context of family and community. 
Through this collaborative approach between family, child, and physician, wellness checks offer a versatile approach for the health of the child. 
For example, the benefits of wellness checks include: 
Medical Questions Answered: During these visits, you can ask the pediatrician about nutrition and safety concerns that you've been curious about. Even further, you can discuss issues surrounding development, behavior, eating, or other matters. 

 

Prevention: As a preventive step, your child will stay regularly up to date with immunizations to prohibit future illnesses.
Track Development: Use this time to talk with the pediatrician about your child's milestones and overall development by tracking growth.

 
Immunization Schedules

 
Given all of the uncertainty with back-to-school routines, it's essential to follow the immunization schedule to ensure children receive adequate protection against common childhood illnesses. For example, many of the vaccines given to infants in the first year of life protect against previously common causes of childhood illness such as HiB (Haemophilus influenza type b) and pneumococcal disease, which have decreased in prevalence with the emergence of these vaccines. 
For teens, there are essential immunizations such as Tdap (ages 11-12), meningococcal (ages 11-12 and 16-17) and HPV (starting at age 9). Additionally, especially during the fall, the flu vaccine is particularly important for all children (starting at age six months) and adults. 
What Happens If There Is a Delay
Wellness checks include age-specific screenings and assessments recommended at each well-child visit from infancy to adolescence. Depending on the age, the kinds of things that pediatricians are looking for during these visits may include autism spectrum disorder, depression in adolescents, development (speech and language, gross motor and other developmental screenings), diabetes and more. 
Missing or postponing a wellness visit risks delayed diagnosis and treatment of conditions that we can quickly screen and manage. Many families make the mistake of not coming in for wellness checks when their children are up to date on vaccines, but there is so much more to comprehensive wellness visits than immunizations.