Effective July 20, patients with and without a MyChart account can use eCheck-In prior to their appointment.
Why is it Important?
eCheck-In is helping to ease the way of patients by creating a more seamless experience that complements the online scheduling process.
Registering on a computer or mobile device at home or on the go saves our patients stress and time the day of their appointment.
Online registration reduces exposure between patients and staff.
What is eCheck-In?
We now offer eCheck-In to allow patients to check-in online prior to an outpatient visit. Patients can use their computer or mobile device to complete the following prior to arriving for their appointment:
Complete/review personal demographics
Request changes, additions, or removals of clinical data, such as medications, allergies, and "health issues"(aka problems)
Verify their guarantor
E-sign a consent to treat
Pay a co-pay and/or account balance
What messages will I receive?
PacMed eCheck-In messages will be sent from Providence:
Build a strong foundation with your primary care doc, and they'll advocate on your behalf
Dr. Miriam T. Kennelly chose to study medicine because she wanted to help. She wanted to be an advocate for people from a variety of backgrounds, especially those from underserved populations including LGBTQIA and veterans. She chose primary care as her focus because she enjoys building longterm relationships, and providing comprehensive care to her patients.
"Every patient is unique, and when I meet someone new I have no assumptions. It's important to build that foundation of trust both because it's respectful, and because it leads to better health outcomes," she says.
3 ways a strong doctor-patient relationship helps you
1. Your advocate in the medical system
On your first visit to Dr. Kennelly at Pacific Medical Centers (PacMed) First Hill, she'll ask a range of questions to start getting to know you and your health experience: what brings you to the clinic, what your experience in Seattle is, your past medical history (both physical and mental) and your social history — who you're living with, where you're from and what you do for work. All of this informs Dr. Kennelly about the full spectrum of you and your needs. The intake form usually includes a space to indicate your preferred pronouns, but she'll ask if she hasn't already learned this.
"I want everybody to have accessible health care, and I try to eliminate barriers to care," Dr. Kennelly says.
The better Dr. Kennelly understands you, the better an advocate she can be when explaining your needs to medical specialists contributing to your care.
2. A consultant and coordinator of head-to-toe care
Your primary care physician is your gateway to the many specialists and services in the healthcare system. Suppose your routine cancer screening requires follow-up care or you're seeking gender affirming surgery — or maybe you want a referral for depression or anxiety treatment. An appointment with your primary care physician is Step One, and they should help you every step of the way after that.
"You may not know where to go first, who to see next and when, and often you need a referral. Primary care physicians can also be a trusted confidant: someone to talk to throughout the process, someone you can always call," Dr. Kennelly says. "We can integrate your test results and information from specialists, and make it more understandable."
3. Better outcomes
Strong communication between doctor and patient also leads to more effective treatments.
"Just because I give a patient medical advice doesn't mean they're going to follow through and fill the prescription or try the exercises," Dr. Kennelly says. "Patients are more likely to follow a treatment plan if they understand it, and if we've built that critical foundation of trust and respect. We're on a team together."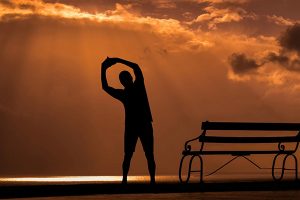 Physical therapists are experts in how your body moves. They help improve quality of life by increasing mobility, reducing or managing pain, and restoring function. You may hear physical therapists also called physiotherapists, physios—or most simply, PTs.
"When you visit a PT," explains says Ellen Forslund, DPT, a physical therapist at Pacific Medical Centers (PacMed) Northgate, "we will carefully examine your current physical ability, ask questions about injuries, work and lifestyle, and then develop a treatment plan to address your goals."
What conditions warrant a visit to a PT? Physical therapists see it all, from injuries to chronic pain to the side effects of illness and other conditions. While PTs often treat patients with existing injuries or health conditions, they also provide preventive care for patients who want to become healthier and avoid injury or surgery. Some conditions you might not think of for a PT visit include:
Some headaches are cervicogenic in origin—meaning that muscle tightness around the neck or head could be causing symptoms. A PT can identify activity modifications, stretches and strengthening exercises to help reduce pain.
Dizziness, vertigo. Dizziness and vertigo can be due to a condition within the vestibular system. PTs can often offer treatments to improve function and reduce vertigo.
PTs can provide individualized exercise programs, treatments for various symptoms and education during pregnancy and postpartum.
Balance is crucial to functional mobility. Whether related to skiing or a walk on the beach, balance should be addressed before it becomes a problem. This is a great way to utilize a PT.
Chronic pain. Chronic pain is usually due to a combination of factors rather than one. PTs can provide pain science education to better understand symptoms and offer treatments to help improve quality of life.
PTs who specialize in pelvic floor conditions can assess and treat a range of symptoms related to pelvic health, including incontinence.
"I will work with you to understand your goals and lifestyle. Then, together, we will find a path forward to improve your quality of life," says Ellen.
Telehealth PT appointments
If you prefer to work with a PT at home, a virtual (or telehealth) visit may be an option. Please take these steps to prepare:
Most insurance companies cover telehealth. However, it is a good idea to call the number on the back of your insurance card to check your coverage.
Wear comfortable clothes that allow a range of motion. Your PT will need to be able to see how you move.
Prop your device up on a table so that your provider can assess your range of motion and function over the screen.
Avoid headphones—or use cordless ones so that you can move around easily.
To make an appointment with PacMed Physical Therapy, call 206.621.4080. PacMed PTs see patients at the Beacon Hill, Canyon Park, Federal Way, Northgate and Renton locations.