Aysha was interviewed by Warm 106.9 about simple steps to get & keep our body healthy and balanced. Listen to interview.
A message from PacMed's Executive Team and Equity Council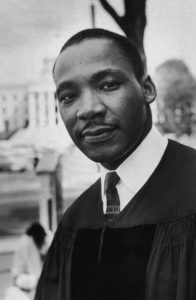 On MLK Day 2020, the CDC issued its first COVID action, initiating screenings at three airports. The following day, the first US case was diagnosed locally by our partners at Providence Regional Medical Center Everett.
None of us could have imagined the events we have faced in the year since then.
From social to health injustices, we have become more present and aware of the opportunities that lie ahead to make this country one where all people are valued and receive the resources needed to thrive and enjoy life. As a healthcare organization, we acknowledge that until the inequalities to accessing healthcare in America are addressed, we will not see the long-term positive impact we can contribute to society.
This also means we will need to address racial disparities and bias that exist within healthcare. These are not new issues. They are large, however, and require continuous attention until they no longer exist.
We know there is always room for improvement, which is why we recently completed a survey to gather insights into our bias so that we may use these insights to shape how we proceed. Our Equity Council will be using the results to take actions that make us an even more inclusive organization.
As we embark upon this journey, we will look internally to ensure that our infrastructure supports our longstanding history of providing compassionate care to all patients from all of the diverse communities in the Puget Sound area. This is a piece of our history that brings us pride and we want to continue to be a beacon of service for our diverse community.
We will also look to iconic figures such as the Rev. Dr. Martin Luther King, Jr. for encouragement and guidance on ways to stay focused when there is so much to be done.
As Dr. King states, "the time is always right to do right." He also reminded us to move from fear—which may be heightened from our experiences this past year—to love.
Hate is rooted in fear and the only cure for fear-hate is love.

It is a very strong love… unembittered through the angry seas of persecution. It is love facing evil with an infinite capacity to take it without flinching.

Hatred and bitterness can never cure the disease of fear; only love can do that.

Hatred paralyzes life; love releases it.
Hatred confuses life; love harmonizes it.
Hatred darkens life; love lights it.
Dr. King's life and message shine in our memories because of this revolutionary idea: that in the face of increasing chaos, disarming and defusing fear is the only path to healing. Our peace will be found only in facing our fears and overcoming them with love.
The love Dr. King speaks of infuses our care, helping us create a very special culture for our patients and caregivers.
We invite you to join us on this journey of creativity, healing and love. And we wish you a courageous Martin Luther King, Jr. Day.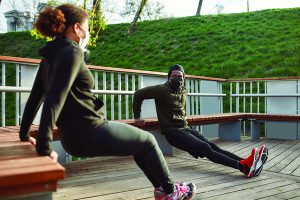 With all the changes that have occurred around the world, what are some common themes you are seeing with patients related to mental health?  
At PacMed, we know humans are social creatures. Given the current state of our world and the pandemic, people can have an increased sense of loneliness and isolation, especially while we're in the peak of the holiday season. Depression and anxiety can also be increased given that we are unable to cope in the usual fashion such as interactions with our loved ones.
How does social distancing and isolation actually affect our body? What overall tips do you have for coping with all of this change?
Unfortunately, social distancing is what is needed during this time to prevent the spread of coronavirus and is what is needed for our community and the world to heal. Eventually, this will end. In the meantime, I recommend my patients try to find their silver lining. It gives us time to appreciate the things that we have and for our health.
While many families are still adjusting to remote learning and parents working from home, can you talk about what working parents and families are experiencing? 
It can be extremely difficult for families at this time.  I have 2 young children of my own and understand that it can be tough.  Keeping an open dialogue and relationship with family members along with keeping some sort of routine can help.  The Pacific Northwest is also a beautiful location where we can take advantage of the outdoors.
During times of social distancing, what are your thoughts on the idea "couples that workout together, stay together" concept?
All relationships take work and communication – whether that's doing workouts together or working on the house together. Both sides need to communicate to ensure that their needs are met. That being said, couples who do activities together and communicate will find themselves happier.
For patients experiencing this kind of stress, how should they approach the conversation of mental health with their primary care provider?
Patients should feel comfortable talking to their primary care provider about any mental health issue or concern. We at PacMed are a great resource and can also help point them in the right direction and begin the conversation on your overall health and wellness plans.
Is there anything else you'd like to share as it relates to the above?
One thing I highly recommend for my patients, if they have not tried this already, is gratitude journaling.  There are a lot of so studies that show that after 6 to 8 weeks, gratitude journaling allows people to be happier even though nothing in their life has changed. And just like laughter, it can improve your outlook and mood. Given the state of the world we're in right now, these small steps can create longer moments of gratitude and happiness to impact your overall health.